Competitiveness of tourism industry of Kazakhstan in terms of technological modernization
Aubakirova Zh.Y., Aitbembetova A.B Sidorenko E.N.

Al-Farabi Kazakh National University
Abstract
Tourism is one of the leading and most dynamic sectors of the world economy. Demonstrating rapid growth and high competitiveness, tourism has a huge impact on key sectors of the economy, acting as a catalyst for socio-economic growth and development. The transformation of the tourism industry in Kazakhstan, the transition to new innovative technologies is a key factor in the diversification of the national economy, its competitiveness. Tourism has ambitious goals-to increase its share in the GDP structure of Kazakhstan from 1 to 8% by 2023. In a dynamically changing world, the transition of the economy to digital technology platforms contributes to the further growth of productivity and intellectualization of labor, accelerated release of routine labor in all segments of the economy. The article analyzesthe domestic and foreign experience of digital technologies in the field of tourism. Studying foreignexperience, it is necessary to actively use and adapt in Kazakhstan the most successful business models,technologies, processes as an effective tool for digitalization of the industry. The aim of the study is toanalyze the existing barriers of economic and institutional nature in the field of promotion of IT technologiesin the tourism industry. In General, proposals in the article are aimed at the formation of a unifiedmarketing strategy, providing high-quality infrastructure, diversification of the industry and transfer todigital platforms in order to increase competitive advantages and integration into global tourist flows.Key words: competitiveness, tourism, diversification of tourism, digital economy, digitalization,information and communication technologies, innovative statistical platform, online services.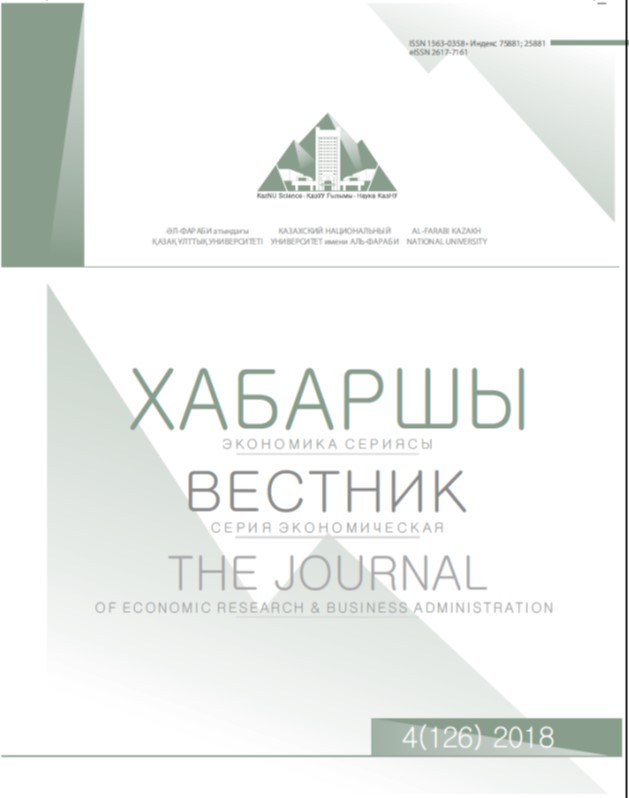 How to Cite
SIDORENKO E.N., Aubakirova Zh.Y., Aitbembetova A.B. Competitiveness of tourism industry of Kazakhstan in terms of technological modernization.
The Journal of Economic Research & Business Administration
, [S.l.], v. 126, n. 4, p. 190-201, feb. 2019. ISSN 2617-7161. Available at: <
http://be.kaznu.kz/index.php/math/article/view/2972
>. Date accessed: 16 feb. 2019.