MANAGEMENT OF THE DEVELOPMENT OF THE INNOVATION ENVIRONMENT OF THE MONOTOWN
Bespayeva R.S., Bugubayeva R.O Omarova A.T. Tazhbayev N.M., Umirzakov S.

Al-Farabi Kazakh National University
Abstract
Management of the innovation environment of a monotown is a multilevel, complex task, for the realization of which it is necessary to know the patterns of the progress of certain innovative processes, the basics of managing innovation development at the micro, meso and macro levels. Currently, the methodological and methodological aspects of managing the innovation environment of the monotown have not been sufficiently explored, the relationships between enterprises and local authorities have not been established or regulated in the course of implementing programs and strategies for innovative development of monotowns. In particular, the issues of the organization of effective innovation activity within the monotown, the construction of a management system for the innovation environment of the monotown, the approaches, principles and factors determining the formation and development of the innovation environment are still not discussed. The theoretical aspects of managing the innovation environment of a monotown are considered, the directions of their development and improvement are substantiated. Particular attention is paid to the study of the features of the innovation environment of the monotown, in the development of methodological and practical recommendations for managing the innovation environment of the monotown. The foreign experience in the development of monotowns was studied. A review of the concept of «monotowns» was conducted, based on this, the authors revealed the features of the single-industry city in the innovative economy. The notion of «innovation environment of monotown» is specified, characterizing the interaction of institutional and economic subsystems, characterized by a systemic nature of innovation reproduction based on the implementation of innovative development mechanisms.Key words: monotown, innovative monotown environment.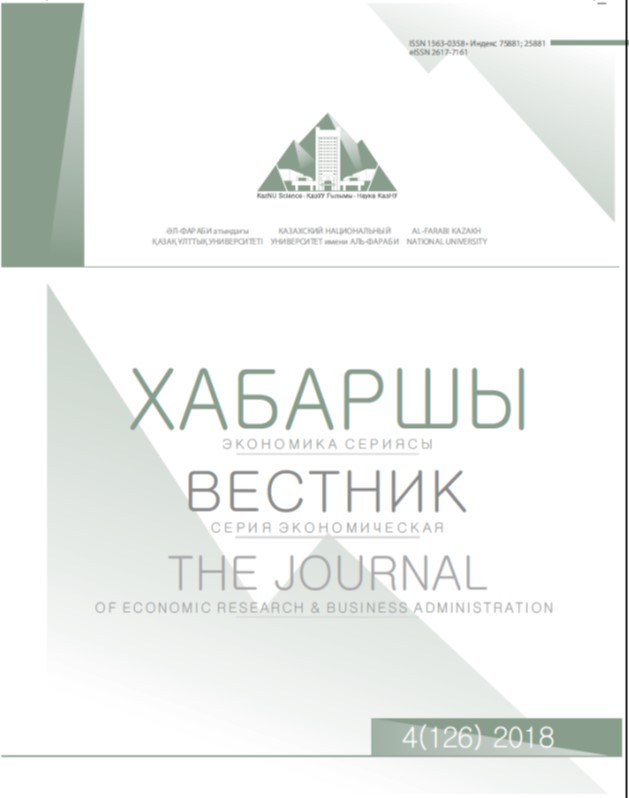 How to Cite
TAZHBAYEV N.M., UMIRZAKOV S., Bespayeva R.S., Bugubayeva R.O Omarova A.T.. MANAGEMENT OF THE DEVELOPMENT OF THE INNOVATION ENVIRONMENT OF THE MONOTOWN.
The Journal of Economic Research & Business Administration
, [S.l.], v. 126, n. 4, p. 68-81, feb. 2019. ISSN 2617-7161. Available at: <
http://be.kaznu.kz/index.php/math/article/view/2961
>. Date accessed: 16 feb. 2019.
Section
Management, marketing in a market economy