Development and competitiveness of small and medium enterprises in Kazakhstan
A.P. Zhaishylyk, Xu Lifan
Abstract
Development of small and medium-sized enterprise is the basis of any economy. The experienceof developed countries shows that the creation and development of small and medium enterprise givesopportunity for economic recovery. Also it helps to form and develop a competitive environment andovercome sectoral and regional monopolies. Moreover, there is a saturation of the market in goodsand service. It also can carry out de-monopolization of the economy. Furthermore, through developingtechnological progress, the tangible and intangible resources can be used effectively. Also, it can leadto increase export potential of country and it can be foster to format the middle classes, which is one ofthe key factor of sustainable development of country. These benefits contribute to the fact that small andmedium enterprise is an essential element of the market economy, attractive to hundreds of thousandsof people. This article examines the current condition of the small and medium enterprises in Kazakhstanand its competitiveness. In addition, there was described contribution of Kazakhstani small and mediumenterprises to gross domestic product of the country. The weakest indicators in Kazakhstani small andmedium enterprises development are low rate of real annual sale growth, low share of companies obtainedinternational certification, low share of companies using websites, low percentages of companiesinvesting in research and development activities. As the main obstacles of running business-high taxrates, corruption and access to finance were determined. In the conclusion were provided the suggestionfor raising the level of competitiveness of Kazakhstani small and medium enterprises.Key words: small and medium-sized enterprises, competitiveness, government support.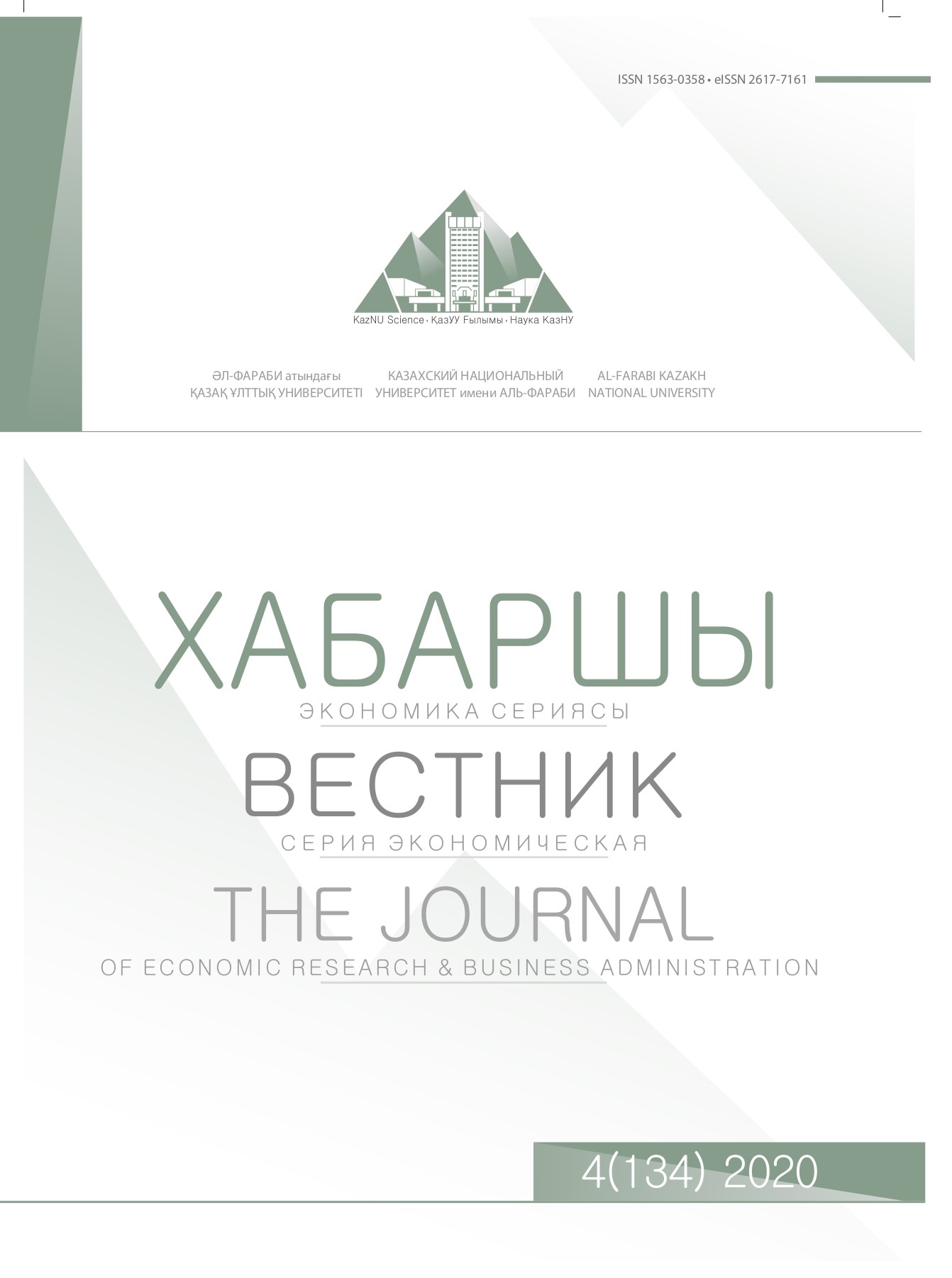 How to Cite
ЖАЙШЫЛЫК, А. П.. Development and competitiveness of small and medium enterprises in Kazakhstan.
The Journal of Economic Research & Business Administration
, [S.l.], v. 120, n. 2, p. 234-239, nov. 2018. ISSN 2617-7161. Available at: <
http://be.kaznu.kz/index.php/math/article/view/2486
>. Date accessed: 16 feb. 2019.
Section
Economy of the RK