Analysis of revenues and expenditures of the state budget of the Republic of Kazakhstan
A.S. Assilova, A.A. Aryn
А. С. Асилова

Al-Farabi Kazakh National University
Abstract
The article contains an analysis of the revenues and expenditures of the state budget of the Republicof Kazakhstan, as the country's main financial plan. Highlights of the factors affecting the changes ofindicators.According to the research, in the Republic of Kazakhstan in 2015 the state budget revenues comparedto the previous period, increased by 4,28% and amounted to 7 634 805 million tenge.State budget expenditures amounted to 8 227 097 million tenge. This is by 5,6% more than last year.The largest amount of expenses allocated for social assistance and social security, so in 2015 the figurewas 1 713451 million tenge or 20,8% of the total cost. Education expenditures amounted to 1 364 737million tenge or 16,6% of the total costs. In third place followed by the health care expenditures, whichamounted to 863 899 million tenge in 2015, accounting for 10,5% of the total State budget expenditure.Key words: state budget, revenues, expenditures, financing, tax revenues, education.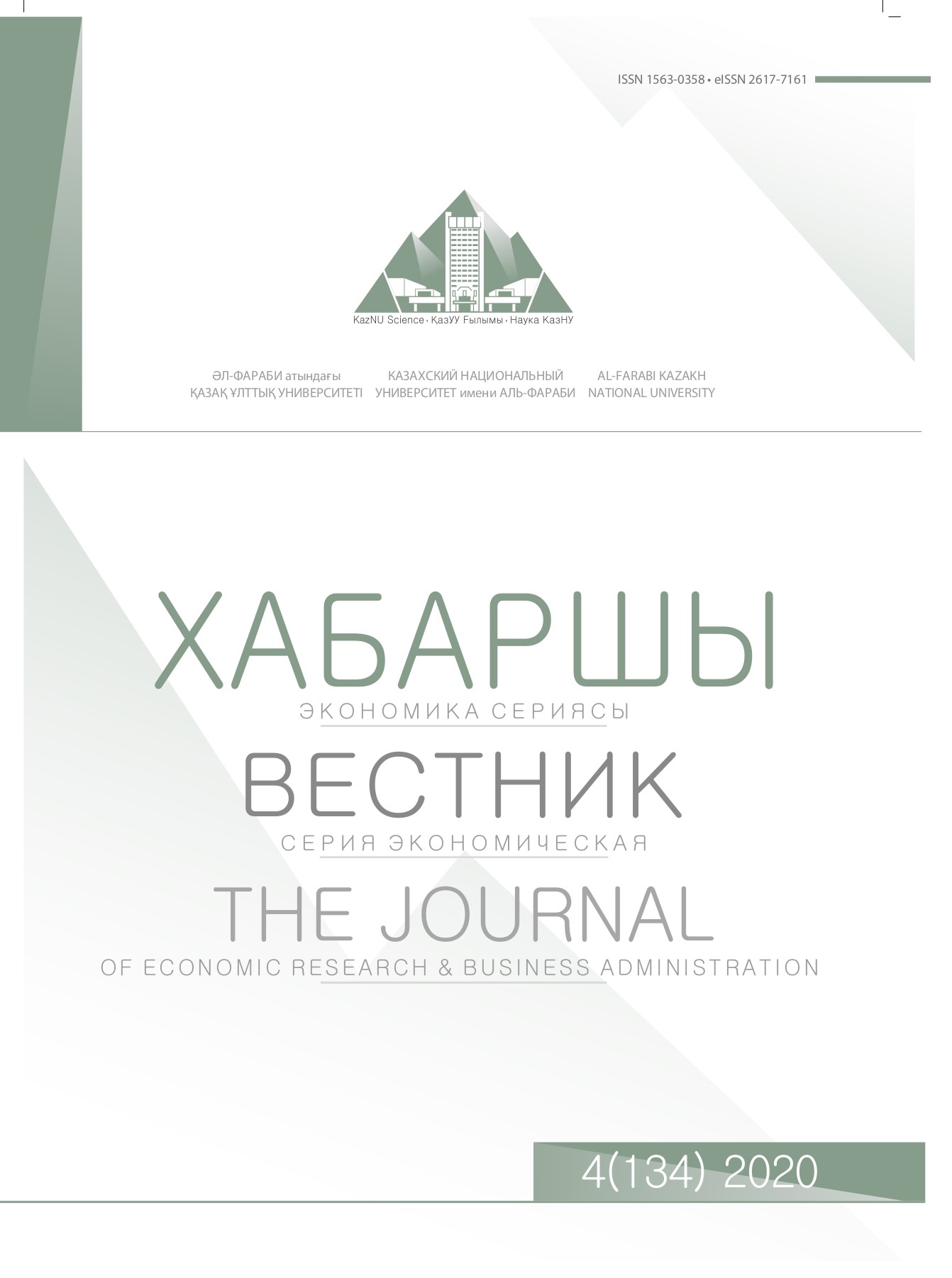 How to Cite
АСИЛОВА, А. С.. Analysis of revenues and expenditures of the state budget of the Republic of Kazakhstan.
The Journal of Economic Research & Business Administration
, [S.l.], v. 120, n. 2, p. 183-189, nov. 2018. ISSN 2617-7161. Available at: <
http://be.kaznu.kz/index.php/math/article/view/2474
>. Date accessed: 16 feb. 2019.