The theoretical aspects of realization new approaches of housing (the real estate) policies in Republic of Kazakhstan
S.K. Kondybayeva, S.S. Ospanov, G.A. Sadykhanova
С. С. Кондыбаева

Al-Farabi Kazakh National University
Abstract
The purpose of this paper is to show the process of development of the real estate policy in theRepublic of Kazakhstan, identified weaknesses of the approved state program. The stages of formationand methodological support for a housing policy are shown. The structure of housing stock is analyzed.The solution of the housing problem for many years remained one of the key tasks of the state policyof Kazakhstan. Accommodation in a market economy is the most representative indicator of growth,reflecting the dynamics of the various sectors of the economy, and public confidence in the future, thecountry as a whole. In this regard, the level of housing development is related to one of the most importantcharacteristics of the socio-economic development. The article analysis the current state of thehousing sector in Kazakhstan, the research offering methodological realization of state policies as newinstrument in housing sector.Key words: housing policy, government programs, policies, real estate, housing facilities, funding.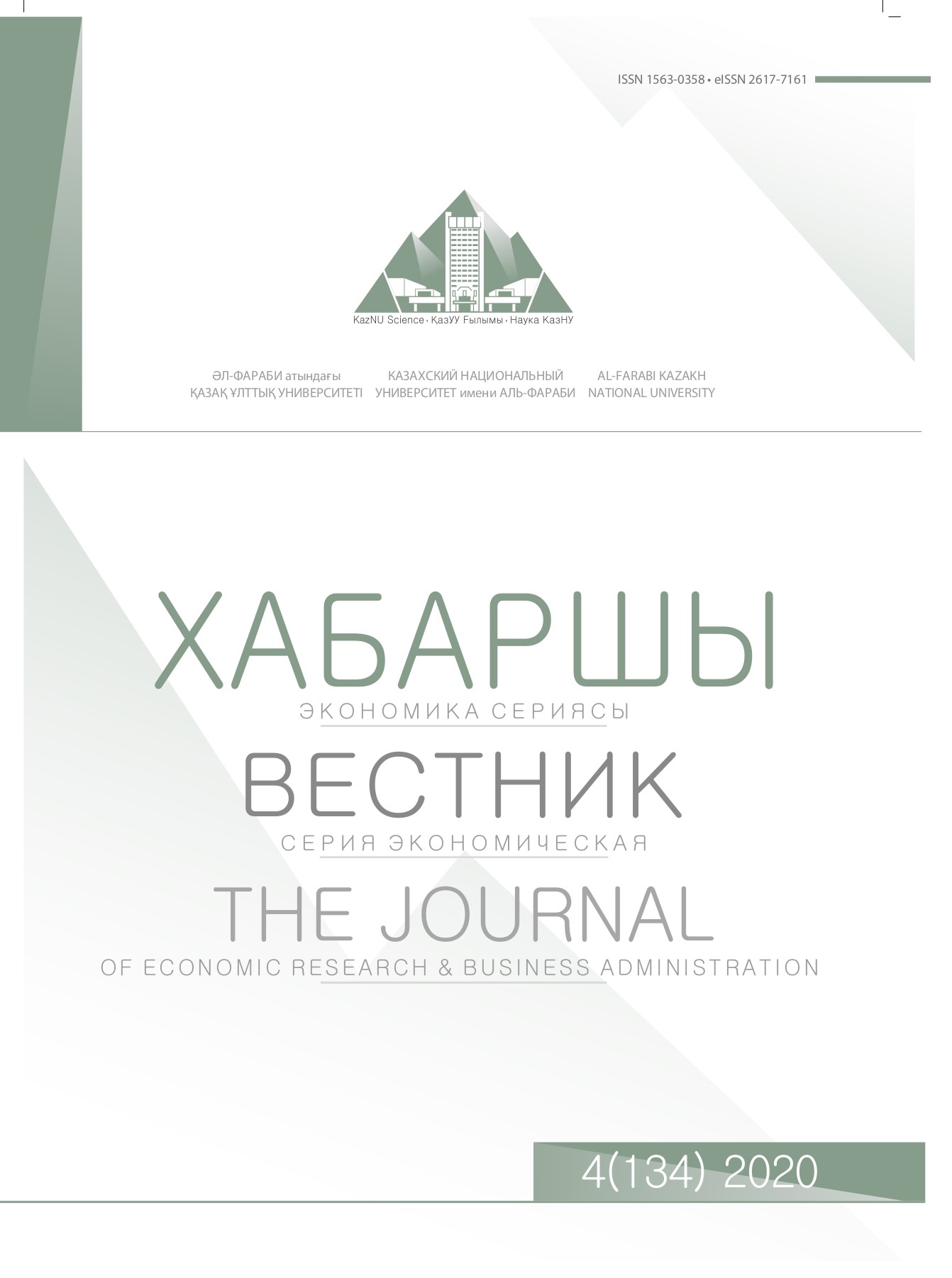 How to Cite
КОНДЫБАЕВА, С. С.. The theoretical aspects of realization new approaches of housing (the real estate) policies in Republic of Kazakhstan.
The Journal of Economic Research & Business Administration
, [S.l.], v. 120, n. 2, p. 78-83, nov. 2018. ISSN 2617-7161. Available at: <
http://be.kaznu.kz/index.php/math/article/view/2421
>. Date accessed: 16 feb. 2019.
Section
Economy of the RK