Industrially-innovative development of Kazakhstan in the conditions of modernisation of economy
U.K. Dzhakysheva, А.V. Cherep
У. К. Джакишева

Al-Farabi Kazakh National University
Abstract
The last decades of the 20th century were marked by the rapid development of world scientific andtechnical progress, the pace of which is accelerating with every passing year. To a large extent, the resultsof the technical revolution have affected and continue to affect the economic sphere of the Republic ofKazakhstan.The shape of the Kazakhstani economic society in the 21st century has changed beyond recognition.A new generation of productive forces was created. New forms of organization of labor, productiveprocess and management radically changed the type of enterprise and the manufacturing industryas a whole. Substantial restructuring and renovation of the mechanisms of the reproduction processand distribution of national wealth were carried out.These qualitative changes are based on scientificand technological progress, the introduction of new technology and technology into social production.Knowledge and full-scale assessment and analysis of innovative activities and the mechanism for itsimplementation have become crucial for the practical reconstruction of the economy of the republic andtheir further integration into the advanced world community.In Kazakhstan, the development of regions was aimed at the development and consolidation ofmarket relations, macroeconomic stabilization and integration, overcoming the industrial decline of industrialforces.Key words: modernisation of economy, innovative development, innovative processes, global worldeconomy, market relation, macroeconomic stabulisation.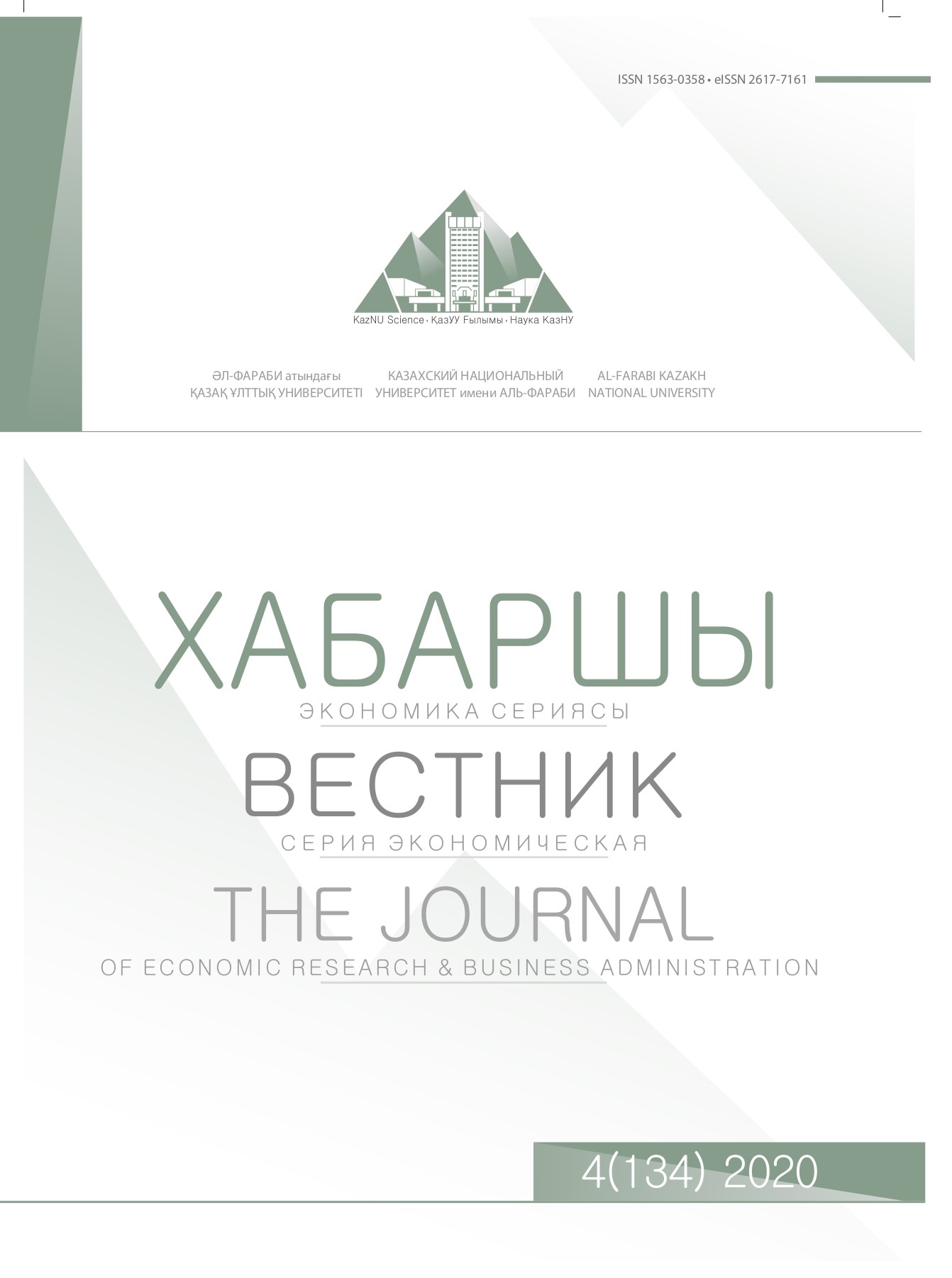 How to Cite
ДЖАКИШЕВА, У. К.. Industrially-innovative development of Kazakhstan in the conditions of modernisation of economy.
The Journal of Economic Research & Business Administration
, [S.l.], v. 120, n. 2, p. 32-325, nov. 2018. ISSN 2617-7161. Available at: <
http://be.kaznu.kz/index.php/math/article/view/2414
>. Date accessed: 16 feb. 2019.
Section
Economy of the RK