Analysis of a condition of water resources of the Republic of Kazakhstan and their use
G.N. Sansyzbayeva, S.N. Sansyzbayev
Abstract
In article it is told about need of environmental protection and effective use of natural resources. Inarticle the attention is paid to use of water resources and their condition in the Republic of Kazakhstan.Water supply is one of important components of a food and homeland security of the country. Thecondition of water resources is analyzed, regions with sufficient amount of necessary water resources,and regions in which water resources are limited are specified. The analysis showed that losses of waterresources increase, quality worsens. The country has a shortage of water resources. The article analyzesthe causes of water scarcity. Thus, the deficit is carried out in two of the eight water basins of the country,in 2030 - 6 reservoirs. Work on the management of water resources is carried out in the Republic of Kazakhstan:Water Code was adopted, approved by the State Program of the Water Resources Control for2014-2020. Need of development of an effective management system by water resources, creations ofa Common information space, strengthening of monitoring of quality of waters of the cross-border riversof the Republic of Kazakhstan is emphasized.Key words: water resources, superficial and underground water resources, river drains, water managementpools, drinking water, quality of water resources.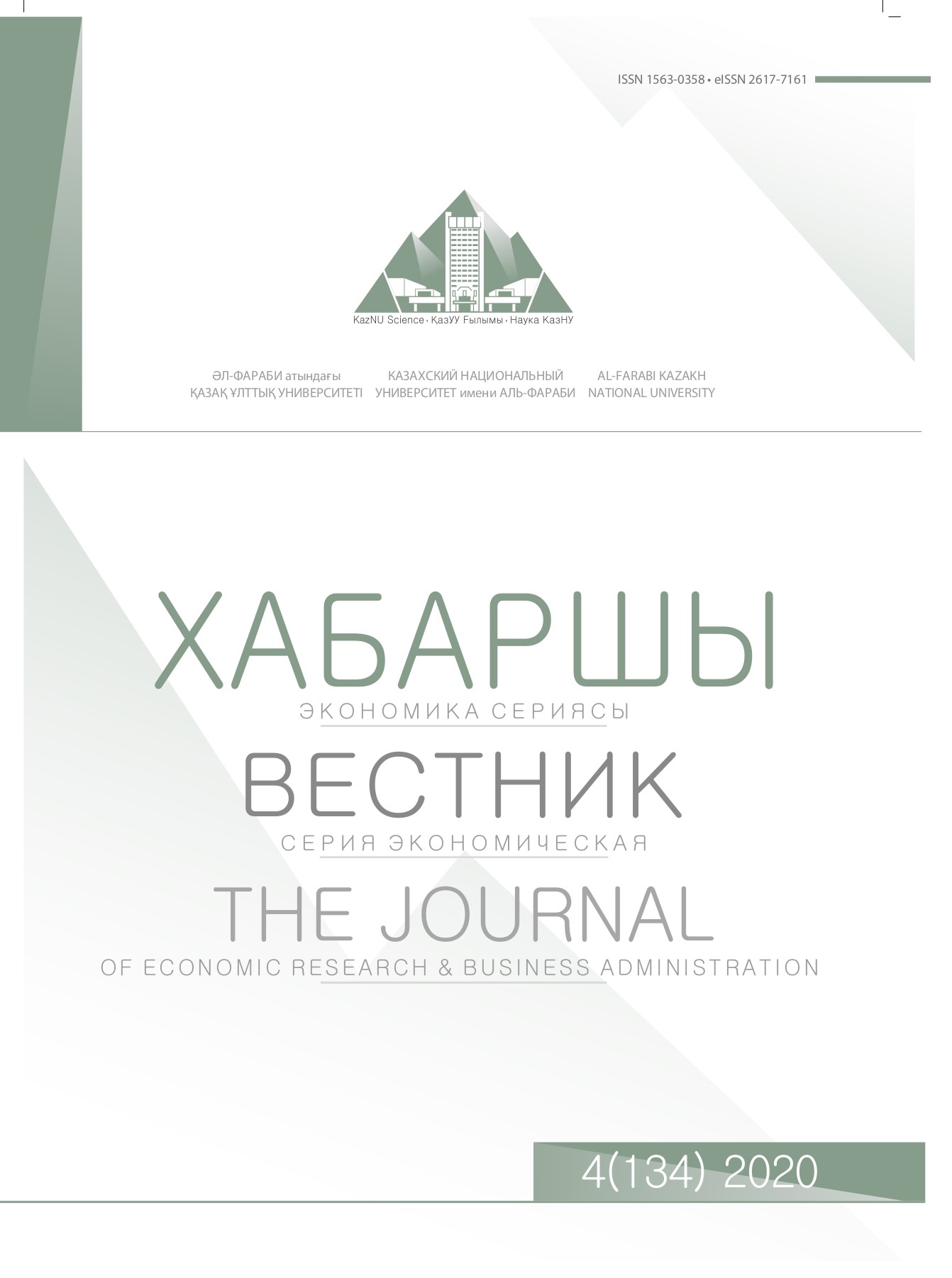 How to Cite
САНСЫЗБАЕВА, Г. Н.. Analysis of a condition of water resources of the Republic of Kazakhstan and their use.
The Journal of Economic Research & Business Administration
, [S.l.], v. 120, n. 2, p. 4-10, nov. 2018. ISSN 2617-7161. Available at: <
http://be.kaznu.kz/index.php/math/article/view/2410
>. Date accessed: 16 feb. 2019.
Section
Economy of the RK