Trends of cluster development of Kazakhstan's economy
Seidakhmetov A., Tyshkanbayeva M.B.
М. Б. Тышқанбаева

Al-Farabi Kazakh National University
Abstract
The problem of improving the efficiency and competitiveness of Kazakhstan'seconomy is largely connected with the innovative developmentof national economy. In turn, innovative development of the economyrequires the use of progressive forms of organization of activities of businessentities. In this aspect, the problem of formation and development ofcluster forms of organization of production in Kazakhstan is of particularrelevance. Research of processes of cluster development of Kazakhstan'seconomy shows that for 2004-2016 years in the country, a positive trendin the field of formation and development of clusters in various sectors ofthe economy. However, due to a number of internal and external factorsof cluster development, the country still has not received its development.In this article conducted systematization of the processes of cluster developmentof Kazakhstan's economy. The study identified 3 stages of formationand development of clusters in the system of national economy. On this basisreveals the specific features and development trends of clusters in the conditionsof transition to industrial – innovative development of the economy; theformation of cluster models with respect to the centers of economic growth;the development of promising and innovative clusters in various sectors of theeconomy. Generally considered positive trends and disadvantages of clusterdevelopment in Kazakhstan and, accordingly, recommendations for furtherimprovement of processes of cluster development in the Republic.Key words: cluster, efficiency, competitiveness, the concept of thecluster, promising and innovative clusters.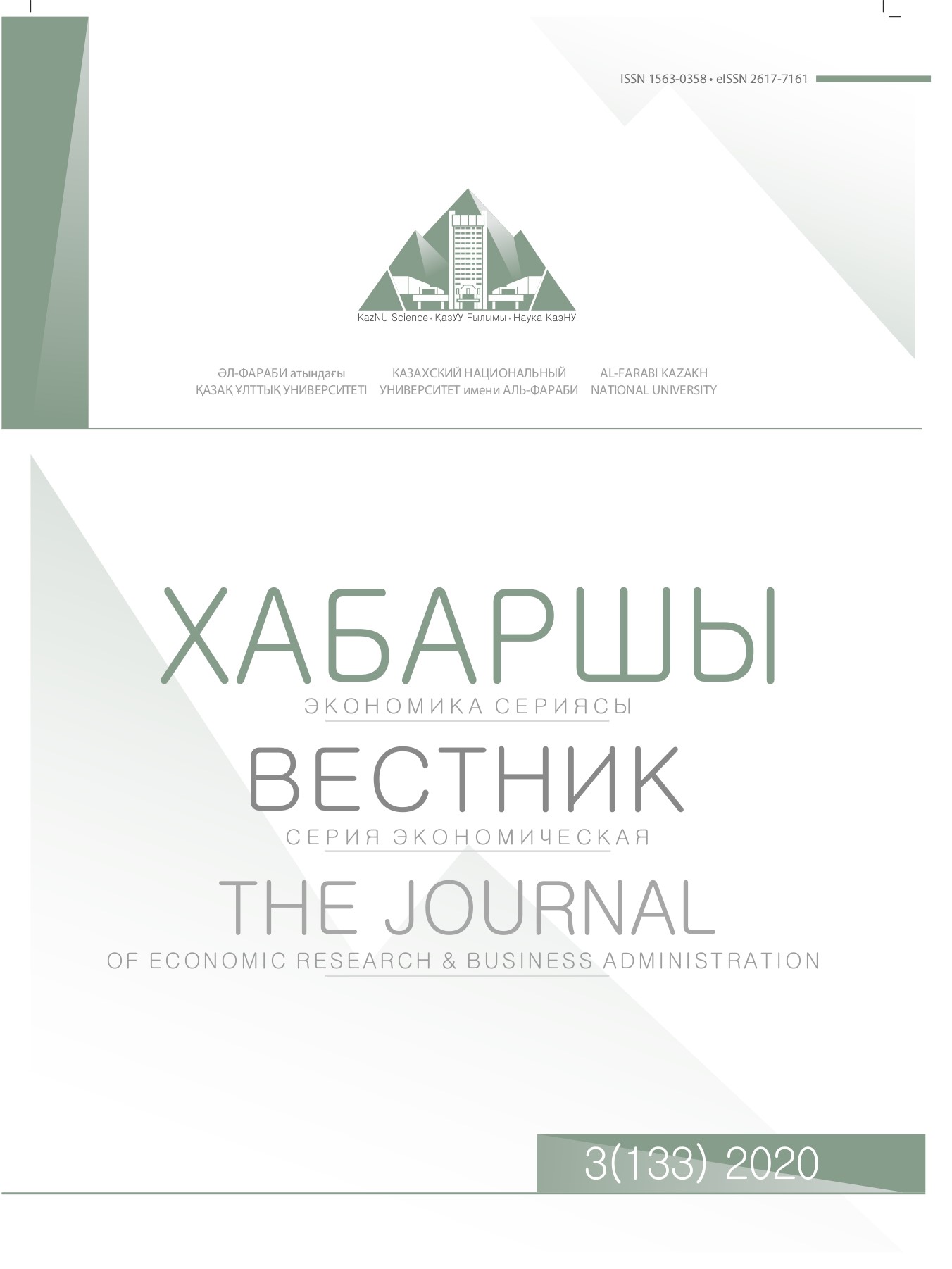 How to Cite
ТЫШҚАНБАЕВА, М. Б.. Trends of cluster development of Kazakhstan's economy.
The Journal of Economic Research & Business Administration
, [S.l.], v. 119, n. 1, p. 92-97, nov. 2018. ISSN 2617-7161. Available at: <
http://be.kaznu.kz/index.php/math/article/view/2261
>. Date accessed: 19 mar. 2019.
Section
Economy of the RK